Furnace and A/C Replacement Cost
Furnaces and air conditioners regulate the temperature and humidity levels in your home, keeping the space comfortable and livable. These two important appliances have several components that work together to deliver optimal home comfort: the evaporator coil, the condenser coil, the valves and the heat exchanger. Since most furnaces and air conditioners each have an average lifespan of 15 years, consider buying or replacing them at the same time. Furnace and air conditioner matched or combination systems are designed to work together for greater performance and optimal indoor comfort. If you're new to this type of heating and cooling system, however, choosing the right one can be challenging.
This comprehensive guide covers the average prices for these types of products and the factors that affect those prices. We'll also go over the major things you need to consider before buying and installing a furnace and AC combo unit.
How much does a furnace and A/C combo cost?
One of the biggest factors for most people is the furnace air conditioner combo cost. It is important to note that the ultimate cost of these HVAC units includes both the purchase price and any installation costs.
Furnace and air conditioner prices: A new furnace and AC combo unit will cost around $1,900 for a 1,000-square-foot home up to $5,600 for a 3,000-square-foot home. This price is just for the heating and cooling system without installation costs, making it cheaper than the average cost of replacing your furnace and air conditioner separately.
Installation costs: HVAC installation costs start at $3,500 and can go as high as about $5,000. Adding installation costs can push the total price to between $5,400 for a basic system and a little over $11,700 for the best furnace and AC combo. However, this will depend on the contractor you choose to work with.
New vs. replacement costs: Replacing a basic system starts at around $3,850, while a new high-performance system can be over $12,000. However, in terms of maintenance and longevity, buying and installing a new system is likely to be cheaper in the long run.
Factors that affect prices
Size of unit and type of home
For optimal indoor comfort, it's critical to get the correct unit size to match your type of home. Generally, larger systems will have more heating and cooling capacities, allowing them to cool and heat bigger spaces more efficiently. Going too large or small, however, reduces efficiency. Also, the better the equipment, the more it will cost.
Professional installation
Working with a professional contractor during the installation process will cost more than DIY. But they can help ensure you go with the ideal-size unit and that it's installed safely and properly for efficient and reliable performance. Complex installations are likely to cost more than basic ones. In the end, never compromise contractor quality for a lower price.
Type of fuel used
Another factor that affects furnace and AC combo prices is the type of fuel the unit uses. Choosing a dual fuel system means paying more than you would with a gas or oil system. Gas units are significantly pricier than oil. The choice you make will depend on your budget as well as your heating and cooling needs.
Advanced features
Choosing a system with more comfort features will also cost you more in unit price and installation costs. Heat and air conditioning unit prices will depend on features such as variable-speed technology, noise reduction technology or a smart thermostat. Since some of these features cost more, make sure that you actually need them.
We can help find the right HVAC system for your home!
Just tell us what you need and we'll find the best dealer for your project.
Thank you!
Thank you for letting furnacecompare.com connect you with a certified contractor. A local specialist will contact you shortly.
Your FurnaceCompare.com estimate is
$5,000 – $6,000
This estimate is based on current data and is not a guaranteed price. For accurate pricing contact a local HVAC pro.
Here are a few brands we recommend: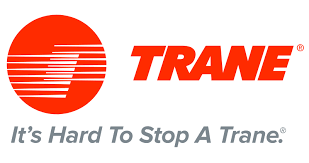 Trane
Founded over 100 years ago, Trane is a well-known provider of HVAC products systems.
Explore Trane furnaces

Lennox
Lennox specializes in innovative technologies that maximize efficiency and minimize noise.
Explore Lennox furnaces

*Estimate is based on current data and does not represent a guaranteed price. For accurate pricing contact a local HVAC dealer.
Costs to run a combo unit
When mulling over whether to invest in combination heating and air conditioning units, also factor in the cost of running them. Here are some of the costs you need to know about.
Energy efficiency: A matched system will help you save on energy bills since all components are designed to work together for maximum efficiency. The energy efficiency of these units is measured in terms of the Seasonal Energy Efficiency Ratio (SEER) rating. For example, replacing a 6 SEER system with a matched 16 SEER combo unit will cut your heating and cooling costs by about 50 percent.
Maintenance costs: When you buy a new combo furnace and AC, they're both under warranty and will require fewer repairs. Maintenance costs will also be lower since professional inspection, maintenance and servicing will be done at the same time.
Costs to run per year: Apart from enhancing comfort, a matched system will also save you money in terms of operating costs. Compared to other lower efficiency options, an HVAC system with an average SEER rating of 16 could save you 38% per year on your energy bills.
Additional costs to consider
Even if you've already decided to replace your furnace and air conditioner with a matched system, there are other costs to remember outside of the unit and installation. Don't forget to account for these in the overall project budget.
New ductwork
If you're replacing your current air conditioning system, there's a good chance you already have ductwork installed. Ductwork serves the important purpose of distributing the conditioned air from the HVAC system around your home. If your ductwork is inefficient or has to be altered to work with the new system, installing new ductwork will be an additional expense.
Home insulation efficiency
Insulating your home affects the efficiency with which you cool and heat your space. Depending on the age and construction of your home, you may need to insulate and seal openings and cracks in preparation for the new system. Insulation is another cost you might incur.
New gas lines
Depending on the type of furnace and AC you were using before, you might need to install new gas lines. A qualified contractor will advise you on whether you need new gas lines for your new matched furnace and AC combo unit.
FAQ
How much does it cost to replace a furnace and A/C?
Replacing a furnace and AC combo system can range from $3,850 to $12,000 depending on the size of the packaged unit you choose, the type of unit you choose and your home. But doing so will be cheaper than doing it separately.