The best boilers are efficient, durable, and quiet. A new gas powered boiler should provide service for 10-15 years.
Highest Rated Boilers
Best Overall
1. Lennox GWM-IE Boiler
Cost Efficient
Durable
Very Quiet
View details
Best Durability
2. Slant-Fin Sentry Boiler
Long-Lasting
Easy Install
Small Size
View details
Best Install
3. Bosch Greenstar Boiler
Wall-Hung Design
Easy Install
Low Maintenance
View details
Find a Certified Heating & Cooling Professional In Your Area
Contact a top-rated local expert to help with all of your home's HVAC needs.
The list below represents the top-rated boilers available for sale in the US and Canada. These furnaces vary in efficiency from 81.3% to 95% efficient, as measured by the Annual Fuel Utilization Efficiency or AFUE. They also vary in features and price.
Methodology
Consumers and homeowners have submitted thousands of reviews and comments to this site. Users rate their experience from 1 ("Very Unsatisfied") to 5 ("Very Satisfied").
FurnaceCompare has collected reviews on 74 different brands and 350 different models of boilers. To help ensure an accurate average, we have only included boilers on this list that have had 5 or more reviews submitted.
Detailed Review of Top 10 Boilers
| | | | | |
| --- | --- | --- | --- | --- |
| Rank | Model | Rating | AFUE | Ave Price |
| 1 | Lennox GWM-IE | 4.75 | Up to 95% | $5,400 |
| 2 | Slant/Fin Sentry | 4.67 | Up to 84.4% | $1,900 |
| 3 | Bosch Greenstar | 4.57 | Up to 95% | $3,200 |
| 4 | Slant/Fin Galaxy GXHA | 3.86 | Up to 81.3% | $2,400 |
| 5 | Triangle Tube Challenger Solo | 3.8 | Up to 94% | $2,600 |
| 6 | Peerless MI | 3.75 | Up to 82.2% | $2,500 |
| 7 | Westinghouse Combi Boiler | 3.69 | Up to 95% | $2,400 |
| 8 | Buderus G115WS | 3.67 | Up to 87% | $2,600 |
| 9 | Peerless WBV/WV | 3.6 | Up to 87.5% | $1,900 |
| 10 | Buderus G215 | 3.4 | Up to 86.3% | $3,400 |
We can help find the right HVAC system for your home!
Just tell us what you need and we'll find the best dealer for your project.
Thank you!
Thank you for letting furnacecompare.com connect you with a certified contractor. A local specialist will contact you shortly.
Your FurnaceCompare.com estimate is
$5,000 – $6,000
This estimate is based on current data and is not a guaranteed price. For accurate pricing contact a local HVAC pro.
Here are a few brands we recommend: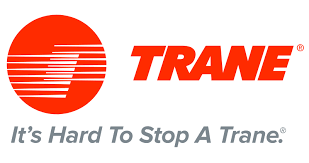 Trane
Founded over 100 years ago, Trane is a well-known provider of HVAC products systems.
Explore Trane furnaces

Lennox
Lennox specializes in innovative technologies that maximize efficiency and minimize noise.
Explore Lennox furnaces

*Estimate is based on current data and does not represent a guaranteed price. For accurate pricing contact a local HVAC dealer.
*Pricing information sourced:
Thomas, James. National Plumbing & HVAC Estimator. Craftsman Book Comapany, 2018.
Boiler pricing can vary by the size, style, brand, and efficiency. Most boilers in today's market are high efficiency, which is considered above 87% AFUE for oil-fired boilers, and 90% AFUE for gas-fired boilers. Boiler also have minimum efficiency ratings. Gas-fired boilers must be above 82% and oil fired boilers above 84%. Standard efficiency boilers in this range are still available, and pricing will reflect the ratings.
Standard efficiency (80% – 89% AFUE) — $2,000 to $4,000
High efficiency boilers (+90% AFUE) — $3,300 to $6,000
What Makes One Boiler More Efficient than Another Boiler?
For many homeowners who heat their homes with a residential boiler, the efficiency level can be a key factor in determining the best option. Within the home, boilers distribute heated water or steam through radiators or radiant floor systems. Many newer units have efficiency ratings of around 90%, while many older boilers have efficiency ratings as low as 50-70%. Though newer, high-efficiency boilers can reduce fuel costs, they also have some drawbacks which can include more expensive repair costs. Therefore, when evaluating a residential boiler's efficiency, it is important to understand how the AFUE and the components of a boiler affect its efficiency and fuel usage.
What is AFUE and how is it calculated?
There are several ways to measure a boiler's efficiency. AFUE stands for annual fuel utilization efficiency and measures the ability of the appliance to convert the fuel energy into heat. In other words, it is the measurement of heat output compared to fuel energy input over the course of a year. If a boiler has an AFUE of 90%, then 90% of its energy from fuel is converted into heat, while the remaining 10% escapes elsewhere. AFUE takes into account the performance of a boiler when it is operating at partial load or idling.
Mandated by the US Federal Trade Commission, new boilers must display their AFUE to make it easier for homeowners to compare efficiency rates. The Energy Independence and Security Act of 2007 requires that all residential gas-fired boilers and oil-fired boilers manufactured after September 1, 2012 have an efficiency of 82% and 84%, respectively. Following this mandate, in January 2016 the US Department of Energy enacted new standards for 2021 requiring 84% efficiency for gas-fired boilers and 87% for oil- fired boilers.
The Energy Star label is awarded by the US Environmental Protection Agency and Department of Energy to gas-fired boilers with an AFUE of 90% or higher and oil-fired burners with an AFUE of 87% or higher.
Another efficiency measure to consider — particularly in regard to commercial boilers — is combustion efficiency. Combustion efficiency is slightly different from AFUE and measures the heat lost up the stack when the boiler has been firing for enough time to reach an equilibrium. Unlike AFUE, combustion efficiency does not factor in jacket losses or off-cycle losses.
Before examining the different components of a boiler, it is helpful to know that higher efficiency boilers typically have electronic ignition to ignite the fuel, fans to control combustible air, and a condensing mechanism to save lost heat from flue gases. Lower efficiency boilers are typically older, use pilot lights to ignite fuel, and control the flow of combustible air using a natural draft design.
Pilot light vs electronic ignition
When selecting a boiler based on its efficiency, it is important to know whether your boiler has a pilot light or electronic ignition. Most new models have electronic ignition, while older, less efficient models have a pilot light. Furthermore, since September 1, 2012, newly manufactured gas-fired boilers are not allowed to have a continuously burning pilot light. Boilers with standing pilot ignition still use a pilot light that is lit 24/7 to ignite the main burners when desired. Pilot lights often need to be relit and can waste a small, but steady flow of fuel over time. Conversely, electronic ignition eliminates the need for a constant fuel supply because it is only used when heat is needed. Electronic ignition is more efficient than a pilot light, and it is a reliable method to ignite the main burners. Additionally, electronic ignition requires power to operate, while the thermopile and thermocouple provide power to the gas valve in a standing pilot light gas ignition system. Consequently, if there is a power outage, a boiler that relies on electronic ignition can lose power. However, this can be avoided with a backup battery or generator. Most new boilers are equipped with electronic ignition, and although these systems are much more efficient, they are also more complicated.
Natural draft vs fan controlled combustion air
Natural draft boilers have a specific burner assembly that naturally moves the combustion air upward without a fan. Once air from the surrounding room meets the point of combustion in the boiler, the air is heated and thus, has less mass than the surrounding ambient air. This temperature change pushes the combusted air upwards. Natural draft boilers also have natural-drafting chimneys that carry combustion gases out of the home. The height of the chimney and the buoyancy of the gases aid this process, but wind and chimney blockages can often prevent the gases from leaving. Improper venting and incorrect construction of the chimney can cause boiler failure, efficiency loss, or carbon monoxide leakage into the home. Exhaust fans can more precisely control the flow of combustion air and combustion gases than the natural draft system. Boilers with fan controlled combustion air are typically newer with mid to high-level efficiency. Old, low-efficiency boilers utilize natural draft flow.
Non-condensing vs condensing systems
Condensing technology is used in high-efficiency boilers with an AFUE of 90% or above. Boilers with these systems condense the water vapor in the flue gases to recover heat that would otherwise be lost from a non-condensing system when the gases exit the house. The gases exiting the flue of a condensing boiler typically have a temperature of 50-60°F, while the gases exiting the flue of a non-condensing boiler usually have a temperature of 120°. This discrepancy in temperature is an indication of the extra heat being extracted from the gases in a condensing system. Although these boilers are highly efficient, they can have larger upfront costs of sometimes double that of a mid-efficiency system. Therefore, it is important to calculate your payback from energy savings over time to ensure that the system makes up for the initial costs. Additionally, many high-efficiency boilers have higher repair costs and are more likely to need repairs because they have more complex computers and circuit boards. The payback from energy savings often takes around 10-15 years.
AFUE, ignition, air flow, and heat recovery are all important factors to consider when researching the efficiency of a boiler. High-efficiency boilers often have higher upfront costs and repairs, but they can reduce your energy bills. Older boilers tend to be less efficient and have entirely different components than the newer models. In any case, if you are installing a new boiler, it is important to research the contractor. Improper installation can also affect the efficiency of the boiler.
Boiler FAQ
How much does a new boiler cost?
Boilers for residential home heating and light commercial duty typically cost between $2,000 and $3,900 with the unit and installation included.
What are the benefits of a high efficiency boiler for home heating?
High efficiency boilers provide immediate savings on fuel costs, possibly reducing your bill by as much as half.
They also do not require a traditional chimney and instead use a short PVC pipe vented through the side of the home.
What are the best boilers?
Go with a reputable brand like Lennox, Slant-Fin, or Westinghouse, but it's always best to consult a home heating and cooling expert to find the best fit for your home.