Home / Blog / 23 Creative Ways to Pay for a New Central Air Conditioner
23 Creative Ways to Pay for a New Central Air Conditioner
Updated on
It's the middle of the summer, your central air conditioning system just broke, and your heating contractor — who apparently hasn't heard about the recession — just quoted you $7,000 to install a new system. Short of selling off one of the kids you don't have that kind of money. Here are 23 creative sources of money — loans, grants and Hail Marys — to help keep you cool this summer.
We can help find the right HVAC system for your home!
Just tell us what you need and we'll find the best dealer for your project.
Thank you!
Thank you for letting furnacecompare.com connect you with a certified contractor. A local specialist will contact you shortly.
Your FurnaceCompare.com estimate is
$5,000 – $6,000
This estimate is based on current data and is not a guaranteed price. For accurate pricing contact a local HVAC pro.
Here are a few brands we recommend: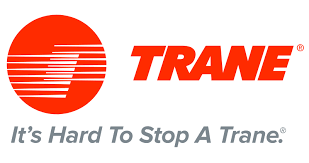 Trane
Founded over 100 years ago, Trane is a well-known provider of HVAC products systems.
Explore Trane furnaces

Lennox
Lennox specializes in innovative technologies that maximize efficiency and minimize noise.
Explore Lennox furnaces

*Estimate is based on current data and does not represent a guaranteed price. For accurate pricing contact a local HVAC dealer.
Editor's Note: Do you rent rather than own? Check out our article on whether your landlord has a responsibility to repair or replace a broken air conditioner.
Who Might Help for Free?
1. Depending on your specific home insurance policy and provider, coverage for a damaged AC unit is definitely worth researching. If your old AC unit stops working due to standard wear-and-tear, your home insurance won't help pay to replace it; however, AC units are susceptible to damage and accidents, and in that case, your homeowner's insurance might cover the cost. The best way to find out is to contact your agent and ask them about filing a claim. Your coverage may include something you had not considered, such as vandalism or storm damage, and you may be pleasantly surprised after reviewing some typical coverage examples.
2. AC units, like any machines with moving parts, will eventually stop working due to wear-and-tear. In that case, a homeowner's insurance policy won't help, but a home warranty might. There are many home warranty providers, offering a wide range of coverage options which often include major appliances. If you already have a home warranty, review your contract to see if major appliance repairs and replacement are covered, and you could end up saving a lot of money.
3. If your heating/cooling system has been damaged in a natural disaster, and you're not covered by an insurance policy, contact FEMA, as you may be eligible for assistance. As W. Michael Moore of FEMA stated in the wake of the 2013 Illinois storms: "FEMA's mission includes ensuring that all homes affected by the flooding are habitable. In order for homes to be habitable, furnaces and central air conditioning systems must be in working order."
To register with FEMA for assistance with the cost of your air conditioner, visit DisasterAssistance.gov or call 800-621-3362.
Get a loan
A new cooling system can be tough to finance, because the amount of money you need is "too big for a credit card, too small for a home loan," said Peter Krajsa, chairman and chief executive officer of AFC First Financial, an Allentown, Pennsylvania company that offers financing for energy-efficient home improvements. Here are 7 ways to borrow the money for your new air conditioner.
4. The company you hire to install your new cooling system may be the quickest source of financing. Kevin Stralo of Quality Air in Quakertown, Pennsylvania said financing approvals for air conditioning clients usually come through in as little as twenty-four hours. Dean Lane of Chas Roberts Air Conditioning and Heating in Phoenix said his clients usually get approved the same day as well, although during the busiest part of the summer response time can be a bit slower. Mr. Stralo said his company only finances new systems, not repairs, but they offer several different kinds of financing. Quality Air, like most cooling system contractors, doesn't loan money directly to customers. Instead, they use a third party financial company. Quality Air offers financing through CitiFinancial or GE Merchant Finance, while Chas Roberts uses American General Financing. Interest rates for these loans are about 13.5-19.5 percent, Mr. Stralo said. Quality Air also offers financing through Home Depot, who often hires Quality Air as a subcontractor to install air conditioning systems for Home Depot customers.
5. But the best financing for Quality Air's Pennsylvania clients comes from AFC First. Mr. Krajsa, the CEO, said their rates for energy-efficient heating and cooling systems are subsidized by the state of Pennsylvania. Customers with annual household incomes below $150,000 can get unsecured loans with a fixed rate as low as 6.375 percent for ten years as part of a state program called Keystone Home Energy Loan Program, or Keystone HELP. AFC First offers financing in fifteen states in all, "from Virginia to Maine," he said. But because other states don't subsidize the rates, they're much higher than those available in Pennsylvania, around 12 to 13 percent.
6. If you don't live in a state with a special energy efficiency loan program, your cheapest option may be to borrow against the equity in your home. Rates on are often lower than other types of loans because you are using your home to secure the debt, making your loan a lower risk for the lender. In many cases, the interest on home loans is tax-deductible. A home equity loan has a fixed interest rate, while a home equity line of credit (often called a HELOC) has a variable rate. Laura Weiner, a loan officer with Wells Fargo, said interest rates depend on many factors, such as the applicant's credit rating and the amount of equity in his or her house. However, she said a typical interest rate would be 8-9 percent for a home equity loan, and around 4-5 percent for a line of credit in the current market.
The catch is that home loans are taking a long time to close lately because the lenders have tightened their lending standards. "Today, in this market, be prepared for sixty days," Ms. Weiner said. She said people who are qualifying now have good credit, with scores over 720, and low overall debt-to-income ratios.
Another problem with borrowing on your home is that you may not be able to take out a small loan if you only need a few thousand dollars. "For most banks, the minimum is $10,000 to do a HELOC," Ms. Weiner said. Of course, she pointed out that it is possible to open a credit line with a high credit limit, but only use a portion of it. You only pay interest on the amount you actually borrow.
7. Your city government may also be a source of financing. Some cities offer low-interest loans to qualified homeowners for home improvement projects. In Philadelphia, for example, the Philadelphia Home Improvement Loan Program targets lower-income homeowners. If borrowers have incomes below a certain threshold ($85,000 for a family of four), they qualify for a fixed rate of 3 percent, much lower than many other forms of credit. Higher-income homeowners can still qualify for loans under this program, but their interest rates will be 5 percent. Check your city government's website, or call your local utility company to see if they have information about home improvement loans.
8. The Federal government's office of Housing and Urban Development (HUD) has a program aimed at encouraging private lenders to provide loans for home improvements. These so-called Title 1 loans are insured by HUD, and their website offers a list of lenders in each state that participate in the program. A loan officer in Miami who asked not to be identified said Title 1 loans can be as much as $25,000, but the borrowers can get smaller loans as well.
9. If you have a friend or relative who is willing to lend you the money to replace your cooling system, you may decide to use a third-party company to formalize the agreement. For $99, Virgin Money will provide loan documents that both of you can sign. For $199, they will also service the loan, collecting monthly payments until the loan is paid off. Interest rates are agreed upon by the borrower and the lender. Even in cases where a relative is willing to loan you money with no interest, it can be worthwhile to formalize the agreement with a written contract. It can prevent miscommunications about the terms of the loan, and Virgin Money's website says a formalized agreement increases the chance of repayment. It is possible to set up a loan with their Handshake Plus program within one business day. For loans over $10,000, the Internal Revenue Service may require that a minimal amount of interest be charged.
Update: in November, 2010, Virgin Money shut down its US website. You can find similar services at LendingKarma and LoanBack
10. If you must put the cost of the new system on a credit card, look for a balance transfer offer. In many cases, it is possible to get a zero-interest loan for a year. The interest rates may skyrocket at the end of the interest-free period, although recently Congress has been working on restrictions that would protect consumers from overnight interest rate hikes on their credit card debt.
Get a grant
11. There are several avenues of funding that might be able to help you replace a necessary appliance. The Federal Low Income Home Energy Assistance Program (LIHEAP) helps low-income Americans with heating and cooling expenses. Their main purpose is to give small grants to help you get caught up on your energy bills to avoid having your utilities shut off, but local LIHEAP offices can also help consumers find resources to help pay for the cost of replacing furnaces or air conditioners. The national LIHEAP website will give you contact information for your local office. If you are behind on your utility bills and you have received a shut-off notice from the utility company, LIHEAP funds can be made available within a few days. If no shut-off notice has been sent, it can take up to forty-five days to receive help. Qualification is based on household income, and the income limits vary by state.
12. In addition, some churches and charities offer one-time grants for emergency expenses like replacing an essential appliance. Modest Needs, for example, is designed to help with exactly this kind of situation. However, Modest Needs grants must be less than $1000, and they can't be more than the cost of your monthly mortgage or rent payment. It is possible that a Modest Needs grant could help you repair a broken system, or purchase window or portable air conditioning units, especially if you have a health condition that makes air conditioning essential. If you are part of a church or faith-based organization, you may also want to ask if they offer financial help to community members.
13. If you install an energy-efficient cooling system, you may be eligible to receive state or federal funds that have been earmarked for green home improvements. Local electric and gas utilities also offer rebates to homeowners looking to install more efficient systems. Check out our list of rebates and incentives.
14. Don't be afraid to ask for help from non-profits and charities. Low and moderate income households might be eligible for assistance to repair or replace their HVAC systems from charity organizations. For example, ModestNeeds.Org offers self-sufficiency grants to help working individuals and families who are just above the poverty line deal with unexpected emergencies. Another charity called Rebuilding Together does similar work to help low-income households, especially with disabled or elderly family members. If this sounds like you seek assistance from a charity organization. In this story from Arizona, a woman and her mother received surprise help just in time after calling the Salvation Army.
Consider Government Programs
15. The United States Department of Energy provides aid through its Weatherization Assistance Program, WAP, by partnering with 38 state and local governments. Although this service is available primarily to states with colder climates, it does allocate funding for both heating and cooling equipment, according to the WAP fact sheet, and insulation and energy-saving technology to help save money all year. The state programs associated with WAP help low and moderate income communities improve their energy efficiency by installing and funding energy efficient appliances.
See the CELICA Accelerator homepage for a complete list of WAP programs by state.
Options for Soldiers and Veterans
16. Active duty soldiers and veterans can get assistance covering emergency expenses from organizations that partner with military aid societies, such as the American Red Cross. Emergency expenses can include costs related to the repair or replacement of a central air conditioner. Call the American Red Cross at 1-877-272-7337 or submit an online application to determine your eligibility.
17. The Navy-Marine Corps Relief Society offers emergency financial assistance to active duty Sailors and Marines. They can help with the costs of repairing and replacing the damaged property after a natural disaster and insurance deductibles. Start by contacting your nearest NMCRS office.
18. If you are a veteran planning to buy a home, the Veteran Loan Center can help finance the addition of energy efficient appliances to your mortgage, even on a pre-existing house.
Programs for senior citizens
19. If you're 62 or older and low-income, the United States Department of Agriculture offers grants and long-term, low-interest loans to fund various home improvements, including the repair or purchase of an air conditioner. With this program, applicants may receive a grant of up to $7,500 or a loan of up to $20,000 repayable over 20 years with 1% interest.
20. PayingforSeniorCare.com helps senior citizens access resources for funding energy-related home modernizations, determine what modifications to their home need to be made, and breakdown the costs involved. These resources include government assistance programs, nonprofit and foundation assistance, and other financing options such as reverse mortgages.
21. Some states provide seniors with financial aid through local programs. For example, California seniors have access to state and city specific solutions like the ones listed in this San Francisco Gate article; Fairfax County, Virginia, has a Cooling Assistance Program for families with seniors or young children; and the Texas Weatherization Assistance Program provides a maximum $2,500 for cooling equipment repair or replacement in households with an elderly or disabled resident.
If all else fails
22. It may be worth checking to see if there's a local organization for people who want to barter–trade goods and services they have for goods and services they need, with no money changing hands. If you have a skill you can offer in exchange, you may be able to find someone to install a new air conditioning system for you. Check out barter sites like Trade Away. However, it may be hard to find someone with a cooling system to barter. The most you are likely to find is a person who has the skills to install such a system.
23. It may also be possible to find inexpensive or even free window air conditioners on websites like Craigslist or Freecycle, to tide you over while you figure out how to replace your whole-house system.
Conclusion
You have a lot of options. With the recent government emphasis on energy conservation, you have a good chance of getting a tax rebate or credit from the federal or state government if you install a high-efficiency system, and you'll enjoy lower energy bills as a result. If you have time to research the options available in your state, you may be able to get a subsidized low-interest loan. Even if you have to bite the bullet and use a credit card or financing from a big box store, there are many ways to delay your interest payments for 6-12 months, allowing you to pay down the loan before the interest starts building up.
With so many options, you have a good chance of getting a new cooling system installed, even if you don't have the cash on hand to pay for it.