Without a natural gas source, most homeowners turn to either propane gas or oil furnaces for their heating needs. When replacing an older furnace, it is possible to consider switching to a different fuel type, though most homeowners stay with what they already have. To make a change, some variables should be considered.
Cost of Fuel:
Current residential heating oil (as of November 2017) retails at $3 per gallon. Residential propane is available for purchase at $2.50 per gallon. Predicting fuel costs over the life of a furnace is difficult given the fluctuation in prices over time. However, both oil and gas are less expensive than electricity. Determining if gas or oil is more cost effective depends, in part, on what the fuel costs in the area where you live. You can make a rough estimate of the fuel cost and calculate how much you will spend over a 12-month period. To estimate the cost of running an oil furnace you can:
Use the number given for capacity specifications in gallons per hour on the manufacturer's plate or the burner nozzle. The standard oil furnace will burn between 0.8 and 1.7 gallons per hour.
Review your heating bills for the past 12 months, add the costs together and divide by 12 to reach an average cost.
Similar calculations can be made for propane users based on the information that a propane furnace burns 2.2 gallons in an hour.
Cost of Furnace
Most professional contractors bundle the furnace's purchase price into the total cost of the installation. Some high-efficiency furnaces – both oil and propane gas – are eligible for tax rebates or other incentive programs. Energy Star lists a tax credit amount of $150 for a furnace and $50 for an advanced main air circulating fan. An HVAC professional can provide information about the options available in your area.
The average cost of a propane furnace that operates at 80 percent efficiency is $1,200, although the price can fluctuate by a few hundred dollars depending on the brand. Installation is higher in cost, ranging from $1,800 to $4,000 depending on the brand. Costs for an oil furnace that run at a maximum efficiency rate of 80 percent are higher with the average cost of the furnace itself at $2,000 and the installation at $6,000.
We can help find the right HVAC system for your home!
Just tell us what you need and we'll find the best dealer for your project.
Thank you!
Thank you for letting furnacecompare.com connect you with a certified contractor. A local specialist will contact you shortly.
Your FurnaceCompare.com estimate is
$5,000 – $6,000
This estimate is based on current data and is not a guaranteed price. For accurate pricing contact a local HVAC pro.
Here are a few brands we recommend: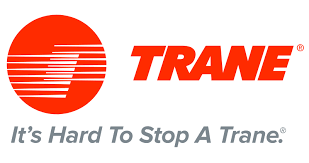 Trane
Founded over 100 years ago, Trane is a well-known provider of HVAC products systems.
Explore Trane furnaces

Lennox
Lennox specializes in innovative technologies that maximize efficiency and minimize noise.
Explore Lennox furnaces

*Estimate is based on current data and does not represent a guaranteed price. For accurate pricing contact a local HVAC dealer.
Oil and Propane Furnaces in Action
There are three different types of propane furnaces available: central heating, wall units, and combination heaters. These different furnace types are best used in the following ways:
Wall units: Best suited for small homes or a single space, such as a garage, due to their convenient size.
Central units: These units are bigger but are much more efficient as they can be powered from any location within the house.
Combination heaters: With a combination heater, there is a dual function in heating the house and also providing propane fuel to other appliances. Combination heaters can also use any excess heat available, thus eliminating energy waste.
Several types of oil furnaces are also available:
Horizontal: Air enters one side and leaves via a duct at the back. These furnaces can be laid on the ground, placed on a platform, or suspended from the ceiling and are good for smaller homes.
Upflow: With an upflow oil furnace, air is taken from the bottom and forced upwards. It is then pumped out of the top as soon as it hits the right temperature.
Downflow: In a downflow furnace, a fan is used to draw air into the top of the furnace. The air is then expelled as warm air out through the bottom of the unit.
Advantages of Propane
Propane gas heats quickly and is considered more environmentally friendly than heating oil. Propane, when burned, doesn't produce significant carbon dioxide. Additionally, propane is approved as a "clean fuel" by the US Government, as listed in the 1990 Clean Air Act.
Disadvantages of Propane
The cost of propane is high. Furthermore, it can be difficult to calculate future operating costs, and household savings as the price of propane also tends to be volatile.
Advantages of Oil
Like propane gas, oil also heats quickly, but it is used up more slowly than propane. Oil is thought to be safer than gas because it is not combustible in the air and does not create carbon monoxide fumes. As oil furnaces have progressed, they have become cleaner and quieter. Also, in some areas, such as Maine, price-per-gallon tends to be less expensive. An oil furnace burns less fuel per hour than a propane one, 1.7 gallons compared to 2.2.
Disadvantages of Oil
Controlling heat output is more difficult with oil than it is with propane. As a result, oil furnaces use more electricity than propane counterparts and therefore cannot compete regarding high-efficiency rates. Additionally, oil has more particulates than propane, meaning an oil furnace requires more maintenance than a propane one.
Energy Efficiency
The market offers energy efficient models for both oil and propane gas fuel sources. A standardized rating system, known as the Annualized Fuel Utilization Efficiency percentage (AFUE), exists to communicate energy efficiency to consumers. The higher the AFUE, the more efficiently the unit will burn fuel. To ensure you are purchasing a high-efficiency system, a 90 to 98.5 percent AFUE is required. Typically, high-efficiency models are worth the extra expense if homeowners plan to live in their home for more than four years, live in colder climates, or are concerned about their environmental footprint.
There are several brands from which an energy-efficient oil furnace can be purchased, which include:
Similarly, there is a selection of brands selling energy-efficient propane furnaces:
Purchasing an Oil or Propane Furnace
It is recommended that you consider these factors before purchasing a propane furnace:
Availability: Is propane easily available in your area and do you have a place to store it?
Cost: The cost of natural gas, propane, and oil can vary from place to place. It is advisable to make sure that propane is the most cost efficient for you.
Efficiency: Ask the seller for the AFUE ratings of the furnaces in stock.
Maintenance: Very little maintenance is required, but it is recommended to have a qualified service technician check the unit annually.
To choose the best oil option possible, there are four factors to inquire about from your seller:
Performance: Decide between a single-speed, multi-speed, or variable speed blower. It is important to know that a single-speed furnace only has one setting and is always running at full capacity. On the other hand, the variable speed blower has different speeds which can more accurately control the flow of heat. A multi-speed device has two settings, running about 80 percent of the time on the lower setting.
Efficiency: Choose between a furnace with a one heat exchanger or a condensing furnace with a second heat exchanger, keeping in mind that a condensing furnace can extract extra heat from water vapor that would usually be wasted, meaning it can make more use of the energy consumed and thus lower overall costs.
Size: Conduct a load requirement evaluation or Manual-J test to determine the correct unit size for your home.
Also, new models of oil furnaces may incorporate biodiesel mixes as environmentally friendly fuel alternatives. Inquire with your local contractors to find out if these models are available near you.
Warranties can vary from product to product, so it is important to check the exact details with the seller before buying. For instance, Heil offers a 10-year limited parts warranty and a 20-year or unlimited warranty depending on the furnace you buy. On the other hand, Olsen offers a limited lifetime warranty on the heat exchanger and at least a 5-year warranty on parts.