Ductless Air Conditioner Cost
A ductless air conditioner, or mini-split, can be a great choice for a home addition, basement or other space where there are no existing ducts. Like a traditional air conditioner, there are two separate parts – an outdoor unit and an indoor unit. Unlike a traditional air conditioner, though, the two parts are connected only by tubing and wires, not ducts.
One major advantage of ductless air conditioners is that you can choose between single-zone and multi-zone models. A single-zone mini-split connects an outdoor unit to one indoor unit, while a multi-zone model connects one outdoor unit to as many as four indoor units, providing individual zone controls for each room.
Because ducts are difficult and expensive to install in an existing home, a ductless air conditioner may be more economical than a ducted unit. However, mini-split costs vary widely, so it's important to understand all the factors. Here is what you need to know about ductless air conditioner pricing:
How much does a ductless air conditioner cost?
There are three costs to consider when looking at ductless air conditioner prices: the unit price, the installation cost and the price of repairs or replacement parts.
Ductless air conditioner prices
Ductless air conditioners run the gamut from just a few hundred dollars to several thousand. Multi-zone mini-splits cost more than single-zone systems; more powerful systems cost more than those with less cooling capacity, and premium brands may be more expensive than lesser-known names.
Installation costs
Ductless air conditioner installation costs also vary. In general, you can expect to pay about $1,000 to $1,500 to have a single zone ductless air conditioner installed. Depending on the number of indoor units and the specifics of the installation, a multi-zone system could cost as much as $5,000 to install.
Though your quoted mini split installation cost may seem high, DIY installation is not recommended. Not only does the installer need to make sure all the connections are correct and secure, but he or she must also size the system and determine the optimal placement for the indoor component. Otherwise, you risk expensive short-cycling, which provides poor climate control.
New vs. replacement costs
In most cases, it is far less expensive to repair a ductless air conditioner than to replace it, even if you need to replace several parts. Depending on the specific issue, repairs generally cost well under $1,000.
We can help find the right HVAC system for your home!
Just tell us what you need and we'll find the best dealer for your project.
Thank you!
Thank you for letting furnacecompare.com connect you with a certified contractor. A local specialist will contact you shortly.
Your FurnaceCompare.com estimate is
$5,000 – $6,000
This estimate is based on current data and is not a guaranteed price. For accurate pricing contact a local HVAC pro.
Here are a few brands we recommend: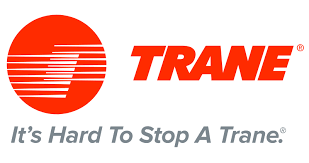 Trane
Founded over 100 years ago, Trane is a well-known provider of HVAC products systems.
Explore Trane furnaces

Lennox
Lennox specializes in innovative technologies that maximize efficiency and minimize noise.
Explore Lennox furnaces

*Estimate is based on current data and does not represent a guaranteed price. For accurate pricing contact a local HVAC dealer.
Factors that affect ductless air conditioner prices
The size of the area where you want to add the mini-split and the difficulty of installation are two of the biggest factors that influence the price of ductless air conditioners. Another consideration is whether you want just air conditioning or you also want a heat pump that provides heating as well as cooling. Finally, not all ductless air conditioners are the same. Advanced features will add to the price of your system. A rough estimate for a mini-split, including installation, is about $1,500 to $2,000 per ton of capacity. On average, each ton can cool approximately 400 to 500 square feet of space, though this will vary according to the specifics of your home.
Note that if you already have ductwork, it doesn't make financial sense to switch to a mini-split. Including installation, a ductless air conditioner costs around 30% more than a traditional air conditioner. It's the ducts and associated fittings that run up the cost, at a national average of $3.72 to $7.45 per pound. Another option to consider, especially if you are cooling just one room, is a window unit, which is often half the cost of a mini-split.
Costs to run a ductless air conditioner
Ductless air conditioners have a typical life span of 12 to 15 years, compared with 15 to 20 years for a conventional system. However, they can be far more efficient in all climates. One of the main reasons for this is that ducts are associated with energy loss. If the ducts are located in an attic or other unairconditioned space, as much as 30% of the energy consumed could go to duct loss.
Multi-zone systems also offer a massive advantage over traditional single-thermostat central air conditioners. Each room has its own thermostat, which means that you don't need to waste money cooling rooms that are unoccupied.
Annual maintenance for a ductless air conditioner is similar to that required by a traditional system. Make sure to leave plenty of space around the indoor unit; too-close drapes or furniture can restrict airflow. Wipe down the indoor unit frequently with a damp rag or a duster, and spray down the coils of the outside unit with a garden hose every few weeks. If you notice any bent fins, push them back into alignment with a fin comb (available online or in big-box stores). Wash or change the air filter every 60 days, or more often if you have pets or any respiratory ailments such as allergies or asthma.
Run the system at least once each season if it isn't in regular use. Have it professionally serviced twice a year – right before cooling season and again right before heating season. Though this may seem expensive, it is the best way to head off potential issues before they become serious and costly problems.
Additional costs to consider
Like any air conditioner, ductless mini-splits work best in homes that are properly insulated. Insulation serves as a thermal barrier, reducing heat transfer and airflow between spaces — in this case, between your home and the outdoor air. This keeps your home warmer in winter and, just as importantly, cooler in summer. It improves cooling efficiency, lowering your air conditioning bills, and it can even extend the life of your mini-split.
Depending on your geographic location and the specifics of your home, blown insulation costs approximately $1,500 to $2,000 for professional installation in a 1,200-square-foot existing house. If you are reasonably handy, you can do it yourself for roughly $500. Either way, the upfront investment can save you significant amounts of money in the long run.